We have created a big list of recommendations similar to Marcella. So if you like Marcella and want more like it, then keep reading.
Marcella is a captivating and tense police investigation series with some psychological elements. It has a female main character with personal problems and a case involving a serial killer. If follows a Nordic Noir story structure and the story is told over the entire season.
We have tried to find similar suggestions to Marcella that contain some or more of the elements above, or other more intangible reasons as to why they should be recommended. Some of the suggestions have less in common, especially those from other mediums, but we still feel that you might enjoy them.
Description:
DS Marcella Backland is a police officer in London. She is a detective in her late 30s back on the job after a 12-year career break for psychological reasons. After the personal tragedy that caused the break, she has been suffering blackouts when confronted with strong emotional feelings.
Marcella's first case back in the force involves the death of her separated husband's lover and more related murders. After one of her blackouts, Marcella fears she might be involved in the lover's death.
Marcella is a driven police officer that is fine with bending a few rules. And this case is personal and makes her even more motivated to solve it.
Visit titlefindr for more recommendations like "Marcella".
TV-Shows like Marcella
Animes like Marcella
It's hard to find animes very similar to Marcella, but we found some investigation mystery type animes. They are good, so hopefully, they will be to your taste.
Monster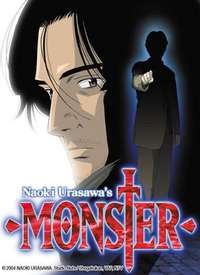 Dr. Kenzo Tenma is a brilliant neurosurgeon living in Germany. He is respected by his superiors for his excellent skills, envied by his peers, and engaged to the daughter of the hospital director. Dr. Kenzo Tenma is well on his way to ascending the hospital hierarchy.
But one day everything changes for him. A little boy is brought in with a serious head injury, along with his twin sister, after a brutal family massacre. His superior orders him to abort the boy's surgery and operate on the mayor instead, who was brought in much later.
Having dealt with a similar situation before, and been troubled with a crisis of conscience because of his choice, this time he decides to not follow orders.
The boy survives, but the mayor dies, leaving Dr. Kenzo Tenma's career in ruins, his engagement to his fiance broken.
But one night, while he is out cold in a drunken stupor the twins vanish from the hospital and the director and two other doctors die mysteriously.
Dr. Kenzo Tenma's position is restored. With no evidence to convict him, he is released and goes on to attain the position of the hospital director.
Until one day...
Is Monster good?
Monster is one of the better anime out there, probably the best suspense thriller anime.
It has a clever story with interesting mysteries, great characters, and tense psychological drama.
Monster is an amazing anime that people that don't watch anime probably also will like.
Visit titlefindr for more recommendations like "Monster".
Death Note

Yagami Light is a 17-year-old genius from Japan.
One day he stumbles upon a notebook with the words "Death Note" written on the front. Unbeknownst to Light, this book used to belong to a Shinigami called Ryuk.
Shinigami are Death Gods.
The first sentence in this book states that anyone whose name is written inside will die.
Light falls for his all too human curiosity, and try to write in the book. Discovering that those whom he writes into the book actually dies, Light decides to use this power to change the world.
Light will change the world in his image and become God of the New World.
Light soon meats resistance from another genius known as L. He is working against Light's beliefs and Light himself.
Is Death Note good?
Death Note is a really good anime.
This might be a good starting point if you never have watched animes before. If you have experience with animes then you probably already have watched this show.
Visit titlefindr for more recommendations like "Death Note".
ERASED
Satoru Fujinuma is a detached 29-year-old struggling manga artist.
Satoru has the supernatural ability to go back in time before someone dies to prevent it. He calls his ability Revival.
But when Satoru is wrongfully accused of murdering someone close to him he is sent back 18 years in the past. Only to find himself as a grade-schooler again.
Soon, he realizes that the current murder may be connected to the abduction and killing of one of his classmates.
This is his chance to make things right. Both in the past and the present.
Is ERASED good?
ERASED is an OK anime. If your looking for a new anime and want a mystery drama with time travel elements then thin might be for you.
Visit titlefindr for more recommendations like "ERASED".
Psycho-Pass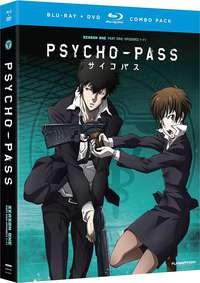 Your emotional state and intentions can be read by the Sibyl system, and the government uses it to stop crime. Cops work in teams made up of Enforcers and Inspectors. Enforcers take out the bad guys, Inspectors stop their partners from going rogue, and the all-powerful Sibyl System keeps a watchful eye on us all.
Is Psycho-Pass good?
Psycho-Pass is an interesting dystopia anime. Absolute worth giving a try.
Visit titlefindr for more recommendations like "Psycho-Pass".
Hopefully, you found some of the above recommendations to your taste.
We do our best to keep the recommended suggestions up to date, so if you come back in the future we might have more or different suggestions for you.