If you want more like Broadchurch then we have the list for you. We have created the best list of similar recommendations to Broadchurch.
Broadchurch is a serious and emotional police investigation show with lots of twists and turns. It is set in a rural town on the southern coast of England. It has a season-spanning murder investigation with deep characters and character-related stories and small-town life. Later it also includes court drama.
Our suggestions will have some of the elements above in common with Broadchurch. Some will have more and others will have less. Most of our recommendations are more shows similar to Broadchurch, but some are also similar books and anime.
Description:
After a case went bad for Alec Hardly in his former workplace he has transferred to Broadchurch as the new Detective Inspector. Broadchurch is a seemingly calm and friendly seaside town.
As soon as Alecstarts he is tossed into a case revolving around a dead 11-year-old boy. Broadchurch is a small town and a death like this has never happened before.
As DI Alec Hardly and his partner DS Ellie Miller starts investigating they discover that almost everyone in this quiet town has secrets they do not want to share.
Their investigation takes them from one suspect to another as they are unwinding all the secrets people are unwilling to share. And at the same time they have to deal with the media feeding frenzy.
Visit titlefindr for more recommendations like "Broadchurch".
TV-Shows like Broadchurch
Animes like Broadchurch
Monster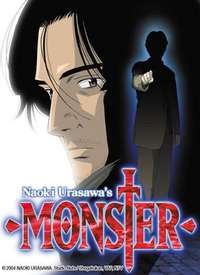 Dr. Kenzo Tenma is a brilliant neurosurgeon living in Germany. He is respected by his superiors for his excellent skills, envied by his peers, and engaged to the daughter of the hospital director. Dr. Kenzo Tenma is well on his way to ascending the hospital hierarchy.
But one day everything changes for him. A little boy is brought in with a serious head injury, along with his twin sister, after a brutal family massacre. His superior orders him to abort the boy's surgery and operate on the mayor instead, who was brought in much later.
Having dealt with a similar situation before, and been troubled with a crisis of conscience because of his choice, this time he decides to not follow orders.
The boy survives, but the mayor dies, leaving Dr. Kenzo Tenma's career in ruins, his engagement to his fiance broken.
But one night, while he is out cold in a drunken stupor the twins vanish from the hospital and the director and two other doctors die mysteriously.
Dr. Kenzo Tenma's position is restored. With no evidence to convict him, he is released and goes on to attain the position of the hospital director.
Until one day...
Is Monster good?
Monster is one of the better anime out there, probably the best suspense thriller anime.
It has a clever story with interesting mysteries, great characters, and tense psychological drama.
Monster is an amazing anime that people that don't watch anime probably also will like.
Visit titlefindr for more recommendations like "Monster".
ERASED
Satoru Fujinuma is a detached 29-year-old struggling manga artist.
Satoru has the supernatural ability to go back in time before someone dies to prevent it. He calls his ability Revival.
But when Satoru is wrongfully accused of murdering someone close to him he is sent back 18 years in the past. Only to find himself as a grade-schooler again.
Soon, he realizes that the current murder may be connected to the abduction and killing of one of his classmates.
This is his chance to make things right. Both in the past and the present.
Is ERASED good?
ERASED is an OK anime. If your looking for a new anime and want a mystery drama with time travel elements then thin might be for you.
Visit titlefindr for more recommendations like "ERASED".
Book like Broadchurch
Storm Front (The Dresden Files #1) by Jim Butcher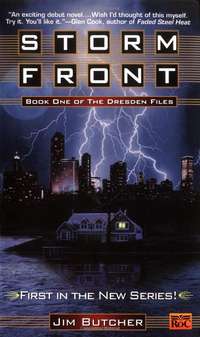 Harry Dresden, a Chicago bound professional wizard, and the only one with an ad in the yellow pages. Business is sadly dreadful, even for a professional wizard PI. So when the local police ask him for help on a strange double murder, he jumps on it.
Is The Dresden Files good?
The Dresden Files is a must-read for anyone with the slightest interest in this gangrene.
Why is The Dresden Files recommended?
The main character works as a private investigator, at least in the first books. But he is a wizard.
There are probably hundreds of other books more similar than this, but none of us read that much crime books.
The Dresden Files have some very small similarities in the investigation part, but it was mostly added to give a different suggestion that you might like.
Why not:
different
fantasy
magic
Visit titlefindr for more recommendations like "Storm Front".
We hope that some of our suggestions for more shows similar to Broadchurch were to your liking. We might update the list in the future.
There are more shows we might add later, but none of us have watched them jet so we can't really recommend them jet. So the list might be updated in the future when some of us get the time to watch them. The shows that might be added are Top of the Lake, Endeavour, Marcella, and Wallender.