If you enjoy House M.D. and want more like it then this article is for you. We have created a good list of more TV-Show recommendations similar to House M.D.
There might be some medical shows on this list, but that is not the main focus. We have mainly focused on shows that have characters share similarities with Gregory House and shows that have some investigation plots in them. But there are of course some recommendations that do not fit those criteria.
If you are a fan of characters with witty humor, sarcasm, high intelligence, dark humor, and that are social outliers that follow their own rules more than social norms and rules then this list is for you. Especially if you like plots with investigational elements.
Description:
Gregory House is an anti-social pain killer addict. He's also witty and arrogant, but most important of all, his an excellent medical doctor.
House specializes in diagnostic medicine, and he has his own unit at Princeton-Plainsboro Teaching Hospital. House and his team do whatever it takes to solve puzzling cases that come there way. His skills are well known and other doctors around the states send him patients they have no idea of what ails them.
Visit titlefindr for more recommendations like "House M.D.".
TV-Shows like House M.D.
Book like House M.D.
Storm Front (The Dresden Files #1) by Jim Butcher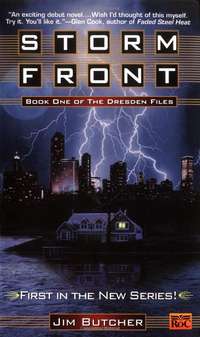 Harry Dresden is not your average detective; in fact, he is a wizard for hire, using his magic to tackle a variety of extraordinary cases in the city of Chicago. Solving crimes that are too unusual, ominous, or unexplainable for common law enforcement, he now faces potentially his most dangerous assignment yet.
There are mysterious and gruesome murders in the city and all signs point to black magic. As Dresden digs deeper, he realizes he's dealing with a dark sorcerer of unimaginable power and he might be the next target. Amidst dark underworlds filled with dangerous werewolves, demons, and vampires, Dresden must use every trick in his magical book to survive and solve the case.
Is The Dresden Files good?
Storm Front is a spectacular mix of noir detective novels and urban fantasy, forming a genre of its own. Harry Dresden, as the hero, is both relatable and heroic in his journey.
The unique twist of mixing magic with the real world features an engaging plot filled with suspense, action, and a dazzling array of supernatural beings. Jim Butcher's writing is delightfully witty, making the darker aspects of the story more palatable.
For those seeking an adventurous and thrilling ride with a touch of paranormal, Storm Front is a must-read.
Why is The Dresden Files recommended?
If you're a fan of the brilliant and unconventional main character in House MD, you're likely to appreciate the witty and resourceful protagonist in The Dresden Files book series, Harry Dresden. While Dr. House relies on his medical expertise to solve mysteries, Harry Dresden is a wizard who uses his magical abilities to investigate supernatural cases in a modern-day Chicago.
Both series share a common thread of solving complex puzzles and dealing with moral dilemmas. However, it's important to note that while House MD focuses on medical mysteries and ethical dilemmas within the healthcare field, The Dresden Files explores a world of magic, supernatural creatures, and the moral challenges of navigating a hidden paranormal society.
If you enjoy character-driven stories with a mix of mystery and magic, The Dresden Files is a recommended read for fans of House MD.
Links to titlefindr.com: