If you want more like Bones then this article contains the list for you. Keep reading for suggestions like Bones.
Most of the suggestions are police investigation related, or they have a slightly odd main character. There are of course some oddballs included too.
Description:
Dr. Temperance "Bones" Brennan is a highly-skilled forensic anthropologist. Bones and her team help the FBI solving crimes where only the bones of the victims are reminding. Their handler from the FBI is Agent Seeley Booth.
Recommendations at Titlefindr.com:
To get more recommendations like "Bones" then visit titlefindr. Titlefindr has recommendations for almost evry book, movie, and series there is, and its goal is to make it easier for yu to find what you want next.
If you like "Bones" then titlefindr has lots of similar books, similar movies, and similar series recommendations. Visit if you want more like Bones
TV-Shows like Bones
Books like Bones
We mostly read fantasy and science fiction books here at A Fictional Universe. So our suggestions are highly influenced by that.
If you want some crime show suggestions then you could check out the Temperance Brennan book series. The show is loosely based on those books. There is probably lots of other crime books that are similar in style to Bones to.
Grave Sight (Harper Connelly #1)

Harper Connelly is a woman with a unique gift, she can see the dead and how they died, at least the last few seconds of their death.
The local police from a small Ozarks town hire Harper in the hopes of finding a missing local teenage girl. Harper locates the girl's body in a nearby forest, but that's not the only body in those woods.
The discovery of the second body casts suspicion on Harper and her assistant and they can't leave before they clear their reputation.
Is Harper Connelly good?
Charlaine Harris is really good at getting the southern spirit to come alive in her books.
Harper is an interesting character, and the story does a good job of showing her struggles to fit in without hiding from her power.
Check it out if you want a paranormal detective story.
Visit titlefindr for more recommendations like "Grave Sight".
Storm Front (The Dresden Files #1) by Jim Butcher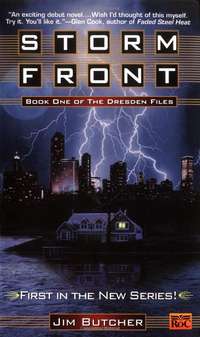 Harry Dresden, a Chicago bound professional wizard, and the only one with an ad in the yellow pages. Business is sadly dreadful, even for a professional wizard PI. So when the local police ask him for help on a strange double murder, he jumps on it.
Is The Dresden Files good?
The Dresden Files is a must-read for anyone with the slightest interest in this gangrene.
Links to titlefindr.com:
That's it. I hope you liked some of our suggestions. Most of them should be interesting if you like Bones.
We aim to continuously improve our articles. So if you at some point in the future want more show like Bones, then come back. There might be some new suggestions by then.