If you like Angel then these suggestions might be to your liking.
Most of the following recommendations for shows similar to Angel is supernatural-themed, but there are also a few that are not. 
In addition to recommending shows like Angel, we have added a few books that have similarities with Angel. But most of the recommendations are shows similar to Angel.
Description:
Angel is Buffy's first boyfriend, and he is a vampire.
He is doomed to walk the earth with a soul, which destines him to a torturous life.
Angel moves to L.A. after breaking up with Buffy and sets up shop as a kind of supernatural private investigator.
Visit titlefindr for more recommendations like "Angel".
TV-Shows like Angel
Books like Angel
Storm Front (The Dresden Files #1) by Jim Butcher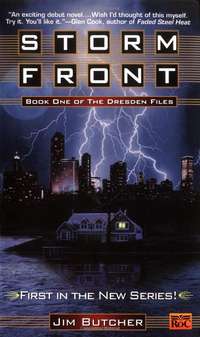 Harry Dresden, a Chicago bound professional wizard, and the only one with an ad in the yellow pages. Business is sadly dreadful, even for a professional wizard PI. So when the local police ask him for help on a strange double murder, he jumps on it.
Is The Dresden Files good?
The Dresden Files is a must-read for anyone with the slightest interest in this gangrene.
Why is The Dresden Files recommended?
The Dresden Files has a supernatural private investigator as the main character, just like in Angel. Only Dresden is a wizard and not a vampire. But there are vampires in this universe.
If you like Angel then The Dresden Files will probably be to your liking too. Especially of you like to read books.
Visit titlefindr for more recommendations like "Storm Front".
Hounded (The Iron Druid Chronicles #1) by Kevin Hearne

Atticus O'Sullivan is the last of the Druids, and he runs an occult bookshop in Arizona. He is a handsome, tattooed Irish dude that looks like he is in his early twenties, but in actuality, he is over twenty centuries old.
Atticus is shape-shifting in his spare time to hunt with his Irish wolfhound. He is giving the dog the same life-extending potions that he takes himself, so his dog is way older than the average seven years a wolfhound gets. When they are not hunting they watch movies and have witty conversations together.
Atticus draws his power from the earth, possesses a sharp wit, and wields an even sharper magical sword. The sword is known as Fragarach and it can cut whatever it hits. In this first book, a very angry Celtic god wants that sword, and he's hounded Atticus for centuries. He has finally tracked Atticus down.
How is Atticus going to handle a good?
Is The Iron Druid Chronicles good?
The Iron Druid Chronicles is an exciting page-turning series where you often laugh out loud from all the witty commentaries. This series is absolutely recommended.
Visit titlefindr for more recommendations like "Hounded".