"In every generation, there is a chosen one... she alone will stand against the vampires, the demons and the forces of darkness. She is the slayer". Buffy, a sexy kick-ass high school girl, is her generation chosen one. Destined to slay vampires, demons and other infernal creatures, while still trying, and failing, to be just a "normal girl". Luckily for her, she is not alone in her quest to save the world. She has the help of her group of friends, the hilarious evil-fighting team called "The Scooby Gang".
Visit titlefindr for more recommendations like "Buffy: the Vampire Slayer".
TV-Shows like Buffy: the Vampire Slayer
Books like Buffy: the Vampire Slayer
Guilty Pleasures (Anita Blake Vampire Hunter #1) by Laurell K. Hamilton

Anita Blake is a necromancer and vampire hunter. Vampires are protected by law, but when some of them gets out of hand, then you call Anita Blake, the Executioner. Guilty Pleasures, the first book in the Anita Blake Vampire Hunter series, starts out with someone killing innocent vampires. Anita is approached by Jean Claude, the second strongest vampire in the city to help figur out who is killing vampires. Anita agrees to help out after a bit of vampiric arm-twisting.
Is Guilty Pleasures good?
This is the start of an excellent vampire series. Well, the beginning of it is excellent. I stooped reading around book 10, it had started to go downhill a little before that. But the first books are absolutely worth reading.
Why is Guilty Pleasures recommended?
Anita Blake Vampire hunter starts out very similar, but it kind of gradualy changes after a few books.
Visit titlefindr for more recommendations like "Guilty Pleasures".
Storm Front (The Dresden Files #1) by Jim Butcher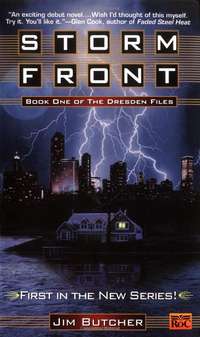 Harry Dresden, a Chicago bound professional wizard, and the only one with an ad in the yellow pages. Business is sadly dreadful, so he jumps on it when the local police bring him in as a consultant on a strange double murder.
Is Storm Front good?
The Dresden Files is a must read for anyone with the slightest interest in this gangrene.
Why is Storm Front recommended?
Dresden is a male lead character, but the jokes and references have many similarities.
Visit titlefindr for more recommendations like "Storm Front".
Marked (House of Night #1) by P. C. Cast

Zoey is a 16-year-old girl who is marked. Those who are marked are sent to the House of Night. It`s a school where marked teenagers are sent to undergo the change to become a vampire.
Is Marked good?
House of Night is an ok paranormal teen series. Nothing special, but worth a read if you are into books like this.
Visit titlefindr for more recommendations like "Marked".
Anime like Buffy: the Vampire Slayer
Blood+

Two groups have been at war for ages. The immortal bloodsucking monsters called Chiropterans and an organization known as the Red Shield formed to track down these monsters and kill them. Saya Otonashiis a high-school girl who lives a peaceful life with her family. She sadly suffers from amnesia and can't remember the last year of her life. One day her happy life is destroyed when a man gives her a katana and she finds herself fighting Chiropterans.
Is Blood+ good?
Blood+ is a good anime that any anime fan should watch. People new to animes can also try this one out. The battles have a reason and are not added on and drawn out like most other shounen anime. The characters are in focus and how they change and adapt to events happening around and to them.
Visit titlefindr for more recommendations like "Blood+".