This article contains the best list of recommendations similar to Fringe that we could make. It will give you some great suggestions for what to start on next.
Fringe is a science-fiction show with strong supernatural elements. Some strong plot keywords are; parallel universe, special agents, scientists, experiments, paranormal, top-secret, time travel, alternative dimensions, and government facilities.
Most of our suggestions will be in the science-fiction or supernatural genre and have some common plot keywords as mentioned above. But some suggestions will also just have a common feel to it.
In addition to suggesting other TV-Shows that are similar to Fringe, we have also added a few Books and Animes that are similar to Fringe. Recommending similar entertainment from other mediums is something we always try to add. Most suggestions will, of course, be in the same genre.
Description:
FBI agent Olivia Dunham teams up with a formerly institutionalized scientist Dr. Walter Bishop and his son Peter Bishop to investigate weird crimes. Crimes that are part of a larger pattern.
Dr. Walter Bishop`s knowledge of fringe science that he worked on before he got institutionalized comes in handy when the team faces a rapidly spreading series of unexplained phenomena.
Visit titlefindr for more recommendations like "Fringe".
TV-Shows like Fringe
Animes like Fringe
We have tried to find some anime shows similar to Fringe. Stains;Gate is probably the most similar, but we have added a few others too.
Steins;Gate

The eccentric mad scientist Okabe and his colleagues have banded together to form the "Future Gadget Research Laboratory". Their goal is to invent cool futuristic gadgets.
They discover that their Phone Microwave, which transforms bananas into an oozing green gel, can also send text messages to the past. And the words they send can affect the flow of time and have unforeseen and far-reaching consequences.
Is Steins;Gate good?
Steins;Gate is one of the better animes that is ever created.
It`s a must-watch anime for all anime fans out there, even people that generally do not like animes might like this one.
Why is Steins;Gate recommended?
Stains;Gate is probably most similar to Fringe of our anime suggestions. It has a somewhat realistic tone, scientist, and a strong time travel theme.
Visit titlefindr for more recommendations like "Steins;Gate".
Darker than Black

An impenetrable field that is known as the "Hell's Gate" appeared ten years ago in Tokyo.
At the same time as the "Hell's Gate" appeared a new bread of people known as Contractors also appeared. Most of the Contractors are assassins and spies that wield supernatural powers used to carry out the dirty work of others.
The only downside with these powers are the strange obsessive quirks these Contractors get in return for their power.
Among these Contractors is one more mysterious than the rest, the masked killer BK201, also known as the Black Reaper.
The story digs into what Contractors are and the shadowy organization around them.
Is Darker than Black good?
Darker than Black is a really good anime. It's not among the top tire animes, but its almost up there.
Visit titlefindr for more recommendations like "Darker than Black".
Book like Fringe
Storm Front (The Dresden Files #1) by Jim Butcher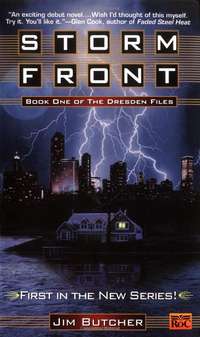 Harry Dresden, a Chicago bound professional wizard, and the only one with an ad in the yellow pages. Business is sadly dreadful, even for a professional wizard PI. So when the local police ask him for help on a strange double murder, he jumps on it.
Is The Dresden Files good?
The Dresden Files is a must-read for anyone with the slightest interest in this gangrene.
Links to titlefindr.com:
Hopefully, you found some suggestions to your liking. Fringe is a great show, but luckily there are plenty of other shows just as good.
At A Fictional Universe, we try to improve our articles at regular intervals. If you in the future want more like Fringe then come back, we might have an updated list of recommendations for you.