If you like the White Trash Zombie book series and want more, then we have the list for you. This article contain the best list of similar book recommendations as to the White Trash Zombie books that we could make. We have also included suggestions in some other mediums, not only books.
The White Trash Zombie books are urban fantasy books with a strong zombie theme. They are set in a small town in the southern United States. The main character is female and is or was a drug addict, and she still lives with there alcoholic father. She works in the morgue and the first book has some murder mystery elements to it, but as the series go on bigger things start happening.
The recommendations similar to the White Trash Zombie books that we have found has some similarities to the description above. But some of our suggestions might not have any direct similarities other than likely to have the same audience.
Most of our suggestions are books similar to the White Trash Zombie books, but as mentioned earlier we have also added suggestions from other mediums. Other mediums like TV-Shows and animes.
Description:
Angel Crawford lives with her alcoholic redneck father. They live together in the swamps of southern Louisiana.
Angel is a high school dropout without any ambitions. She has a mile-long police record and addicted to drugs and alcohol.
All these changes when she turned into a zombie.
Angel is now only addicted to brains.
She manages to get a job at the local morgue. This job is important for her food supply. She has to do her best to keep it if she wants to stay "alive".
Books like My Life as a White Trash Zombie (White Trash Zombie #1)
TV-Shows like My Life as a White Trash Zombie (White Trash Zombie #1)
Anime like My Life as a White Trash Zombie (White Trash Zombie #1)
Tokyo Ghoul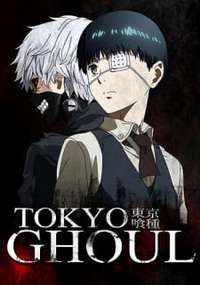 Ken Kaneki is a shy and bookish college student. When he meets the beautiful and mysterious Rize Kamishiro he is instantly drawn toward her. She is a book reader just like him.
But Rize is not exactly who she seems, she is a Ghoul. And Kaneki is her pray.
Ghouls are creatures that can masquerade as humans and blend in with human society. But unlike humans, they thirst for human flesh.
Tokyo is infested with Ghouls living side by side with humans. They live in hiding and hunt in secret.
Kaneki survives being attacked by Rize, but not without severe repercussions. Some of his organs were destroyed, and the surgeon uses some of Rize's organs to save Kaneki since she died during her attack. Having Ghoul organs in him changes Kaneki.
Kaneki is now half-ghoul and half-human.
Now Kaneki has to deal with his thirst for human flesh and hiding his true nature. Thus begins Kaneki's quest to integrate into both Ghoul and Human society.
Is Tokyo Ghoul good?
Tokyo Ghoul is a dark and gory anime. It has an interesting story and good animations.
I really like this anime.
It's not among the best, but it's still absolutely worth watching. But if you have read the manga then you might be disappointed, or so I have heard.