Lucifer Morningstar is bored with his life and duties as the lord of hell. He decided to take a vacation in the city of angels where he owns one of the cities most prestigious nightclubs and lives a life full of delicious sin. But when one of his clients, a woman he has given a favor to in exchange for a future unspecified favor, is gunned down he teams up with an LAPD detective to solve the case. Lucifer is so smitten with this detective that he decides to join the LAPD as a consultant using his skill to draw out people's deepest desires and wishes to solve crimes.
Visit titlefindr for more recommendations like "Lucifer".
TV-Shows like Lucifer
Books like Lucifer
The Amulet of Samarkand (Bartimaeus Sequence #1) by Jonathan Stroud

Britain is ruled by powerful magicians, and Nathaniel, a young boy, is sold to the government by his birth parents. Nathaniel is told his is the "ultimate sacrifice" for a "noble destiny" as he is sent to live as an apprentice to Arthur Underwood, a cold, condescending, and cruel middle-ranking magician. Nathaniel hones his magic skills to be able to summon the 5,000-year-old djinni Bartimaeus to take revenge on ruthless magician Simon Lovelace who publicly humiliated him. He plans to do this by stealing the powerful Amulet of Samarkand from Lovelace. Nathaniel is plunged into a situation more dangerous and deadly than anything he could ever imagine.
Is The Amulet of Samarkand good?
This is a well paced story with a good plot. You should read this series, it is really good. he story itself is well-paced and complex enough to keep the reader guessing.
Links to titlefindr.com:
Graveyard Shift (Reapers Inc #1) by Angela Roquet

Lana Harvey is reaper living in Limbo City, the modern capital of the collective afterlifes. She works for Reapers Inc where Grimm him self is the big boss. She likes to stick it to the boss by collecting the bare minimum of souls that is required to avoid being terminated. One of Lana`s best friends that is not a reaper is Gabriel, they like to hang out in purgatory lounge getting drunk together. But here relaxing life is shot to pieces one day when an unexpected and unwanted promotion is forced upon her. What she learns might risk the very existence of the millennial long piece treaty between the different afterlifes and their gods.
Is Graveyard Shift good?
Graveyard Shift is the first book in the Reapers Inc series, and it is a great start. Reapers Inc is full of interesting characters and mysteries to be solved.
Visit titlefindr for more recommendations like "Graveyard Shift".
Storm Front (The Dresden Files #1) by Jim Butcher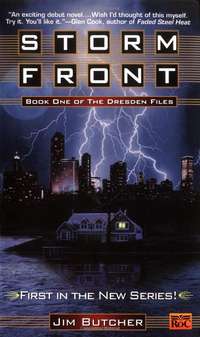 Harry Dresden, a Chicago bound professional wizard, and the only one with an ad in the yellow pages. Business is sadly dreadful, so he jumps on it when the local police bring him in as a consultant on a strange double murder.
Is Storm Front good?
The Dresden Files is a must read for anyone with the slightest interest in this gangrene.
Links to titlefindr.com:
Anime like Lucifer
Ao no Exorcist

Daemons from the realm of Gehenna is intruding into the human realm of Assiah. Among the human race, there are Exorcists who can exorcise demons that are crossing the realms. Rin Okumura and his twin brother Yukio have been raised by the priest Shiro Fujimoto and it comes as a shock on Rin when he discovers that their biological father is actually Satan him self. Rin vows to become the ultimate exorcist and defeat his own father. To do this he enters True Cross Academy to train with other exorcist candidates so hi can be powerful enough to have a hope of completing his goal.
Is Ao no Exorcist good?
I did like Ao no Exorcist, it was very good. I might be watching it again soon.
Visit titlefindr for more recommendations like "Ao no Exorcist".